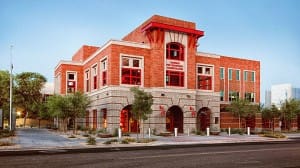 Logan Simpson's landscape architecture design staff works directly with architects and our clients to develop projects that are integrated with the site architecture and that relate to their surrounding context.
Logan Simpson Designs Creative, Usable Outdoor Spaces
Our landscape architects develop designs that create exciting and dynamic outdoor spaces to meet our clients' aesthetic and functional requirements. Our designs encourage environmental awareness and opportunities to experience the outside world. On each project, we consider safety, accessibility, and client and end-user needs, including future maintenance requirements.
Because we have multiple disciplines in-house, our landscape architects can work directly with our environmental planners, archaeologists, biologists, and Clean Water Act specialists as needed to enrich our planning and design process.
A Commitment to Sustainability
Our landscape architecture design staff includes LEED-accredited professionals, as well as certified arborists, irrigation designers, and water-harvesting practitioners. We follow sustainable design principles to help clients achieve their environmental goals for each project. We have even created a Low-Impact Development (LID) Toolkit for local governments that includes development/redevelopment design guidelines that work with nature to manage stormwater.
Logan Simpson has used numerous delivery methods—including job order contracts; CM@Risk; traditional design/bid/build; and design/build.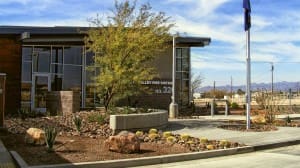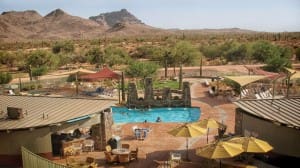 Buildings and Facilities Projects include:
Municipal buildings
Educational facilities
Commercial and residential developments
Casinos and hospitality facilities
Sports facilities
Airports
Cemeteries