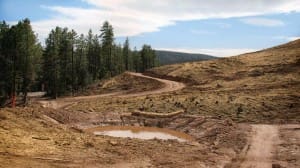 Logan Simpson's Clean Water Act permitting specialists and NEPA consultants help our clients navigate the complex requirements of Section 404, 401, and 402 permitting. We prepare jurisdictional delineations for waters of the U.S. (including wetlands) and produce the nationwide or individual permit applications required to authorize construction of all types of projects.
Section 402 Compliance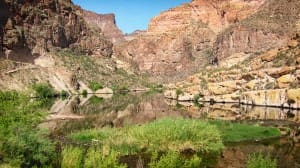 Logan Simpson prepares erosion and sediment control plans and stormwater pollution prevention plans to meet National Pollutant Discharge Elimination System and related state-administered programs requirements. We help our clients develop site-specific best management practices in all ecological conditions. Logan Simpson also provides stormwater management certification training to professional and private organizations as well as to state and local governments.
Section 404 Permit Applications
Logan Simpson has excellent working relationships with the US Army Corps of Engineers, state departments of environmental quality, and other agencies that provide input to Corps-issued permits. We consult with our biologists and archaeologists to obtain consensus about mitigation for permanently impacted resources, so your project will not be held up by permitting.
Services include:
Section 404 permitting
Section 401 certifications
Section 402 construction compliance
Jurisdictional delineations
Erosion and sediment control plans
Stormwater pollution prevention plans
Best management practices