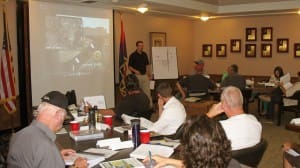 As an environmental planning firm, Logan Simpson has educated close to 10,000 government and private employees about how to apply environmental regulations in real-world conditions. Our trainings include a mix of lecture, written exercises, and hands-on activities, illustrated by project-specific examples drawn from the thousands of environmental projects we've completed in the last two decades. Curriculum is based on current environmental regulations and is updated as regulatory guidance or the regulations themselves change. Handouts and field guides support the learning process and help trainees apply regulations in the field.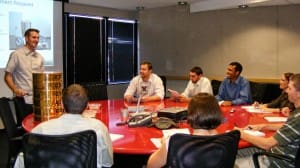 In addition to environmental planning and training on environmental regulations like the Clean Water Act, NEPA, visual resources, and dust control, Logan Simpson has also developed trainings on agency-specific field practices like the use of herbicide trucks. Our trainings also include agency-wide policies and procedures, like those the FHWA and Arizona Department of Transportation requires local governments to follow.
For many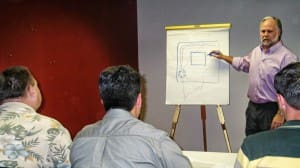 trainings, Logan Simpson develops manuals that provide guidance on regulatory implementation. Manuals typically provide substantial resources that reinforce trainings and serve as long-lasting references. In addition to trainings, Logan Simpson provides environmental consulting services and NEPA consultants. This ensures their clients are always equipped with the knowledge they need.