2022 / Apr / 13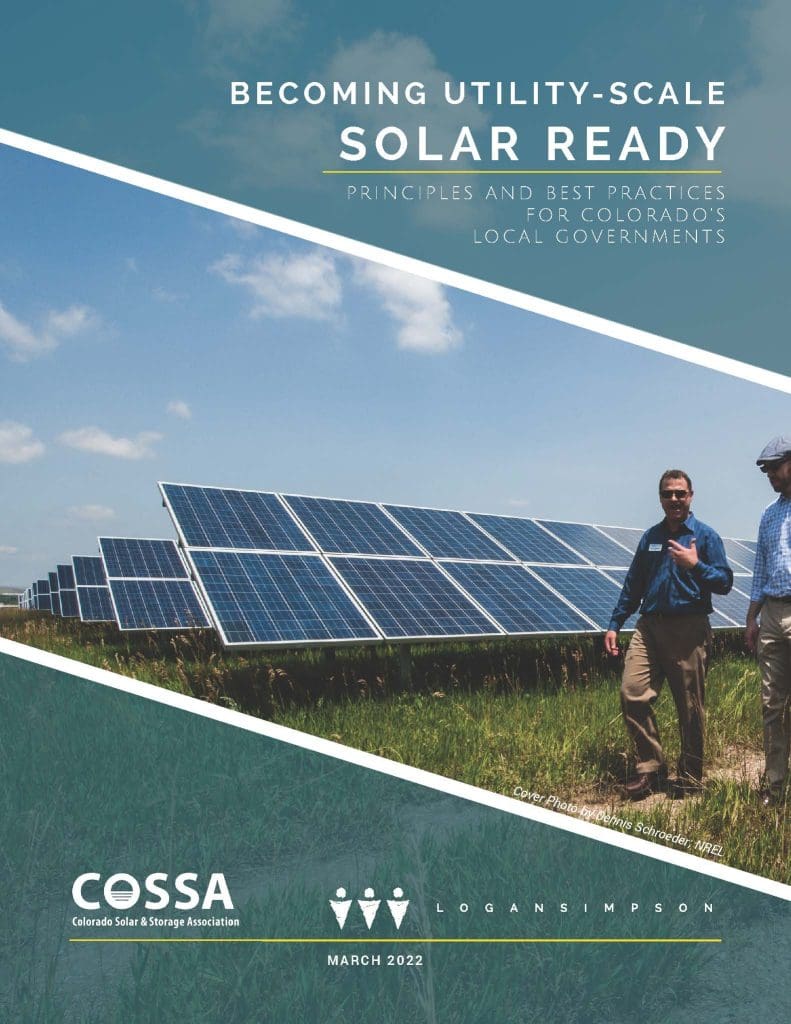 Colorado is expected to deploy around nine gigawatts of renewables by Jan 1, 2030 to meet its energy goals, yet cities and counties have not identified where solar would be acceptable. Logan Simpson's Jeremy Call and Erin Bibeau partnered with the Colorado Solar and Storage Association (COSSA) on the Becoming Utility-Scale Solar Ready: Principles and Best Practices for Colorado's Local Goverments study. The study includes five key principles/best practices:
1. Cultivate awareness ahead of proposed development
2. Create a collaborative, problem-solving partnership with continuous improvement and learning
3. Maximize community benefits and desired outcomes
4. Reduce impacts
5. Align agencies, plans, and regulations
Potential conflicts between solar projects and local communities can hold back economic growth and greenhouse gas emission reduction. The study applies each principle to common misconceptions and provides tools, partnerships, and opportunities for local governments to attract multimillion-dollar investments in solar while also protecting the public interest.
Learn more here: https://lnkd.in/e2jgEXbj.