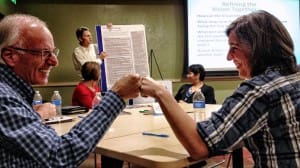 Logan Simpson utilizes its background as a community planning firm to increase public involvement in community projects. We understand that Inclusive and transparent public participation is critical to the outcome of community-supported environmental planning and community planning projects. To make sure we get it right, we help our clients identify project-specific objectives for community participation and then tailor our public involvement plans around them. This helps us ensure substantial participation and provide effective results quickly.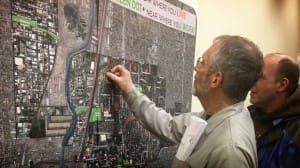 Logan Simpson's Public Involvement Specialists Know How to Effectively Engage Communities
Logan Simpson's public involvement techniques are designed to build consensus and inspire trust with the public, stakeholders, elected officials, and staff so they may help shape their community in meaningful and satisfying ways. We track our participation in a variety of ways, and are able to modify techniques and approaches on the fly to ensure we hear from our whole community. We take advantage of new technologies to facilitate public input, like mobile devices and apps that can link to a project website or online survey during public meetings. We sometimes also interact through plan hubs, which effectively convert a storefront or specific site to a temporary plan headquarters that residents can visit while running errands or relaxing nearby.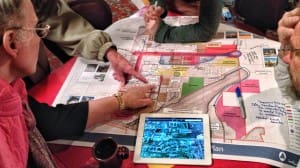 Use the Web to Help Manage Public Comments Efficiently
As a leading community planning firm, we offer CommentPro®, a web-based public comment analysis and management tool that allows us to collect, manage, analyze and respond to public comments in about half the time and for half the cost of traditional methods.