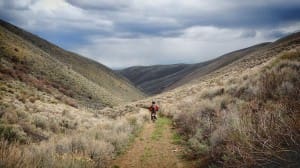 Logan Simpson's natural resource planning and management specialists provide our clients with critical information and recommendations needed for stewardship of land, water, and other natural resources. Our environmental and community planners work with our biologists, cultural resource specialists, and Clean Water Act permitting staff to gather and analyze data about how natural resources are used and the effects of that use. This information helps land managers make sound decisions about how to conserve the land and natural resources they manage, as well as how to mitigate the effects of unavoidable human-caused damage.
Services Include:
Natural resource plans
Forest plans
Travel management plans
Wildfire planning/community wildfire protection plans
Recreation and Outdoor Planning
For 30 years, we have worked on resource, land, and recreation management planning projects for public lands. Often, these projects are with federal land managers such as the Forest Service; Bureau of Land Management (BLM); and National Park Service (NPS).
The Logan Simpson team prepares carrying capacity analyses; visitor experience/visitation surveys; and recreation area management plans. Logan Simpson has successfully managed hundreds of indefinite delivery contracts for multidisciplinary services such as the Region 4 MATOC.
We don't just regurgitate general policy guidelines. Instead, Logan Simpson focuses on tailored and strategic planning that examines access, management, enhancement, and preservation of public lands and resources.
This means communicating and interpreting longterm trends and visitor counts amassed from a variety of sources. It means determining the appropriateness of the latest extreme sports and technology, and agency's role in providing or reviewing them. It means site-specific analysis and outcomes that inform programmatic decisions. And it means integrating rural economic development strategies and projects that have capital, policy, plans, and funding initiatives with clear timeframes.
Services Include:
Resource Management Planning
Recreation Area Management Plans
National Monument Planning