2013 / Nov / 14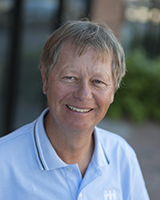 LSD's Mark Hackbarth gave a presentation on the First Phoenix Cemetery as part of the monthly Archaeology Southwest gathering. Logan Simpson Design recently completed a historic archaeology project in downtown Phoenix at the construction site for the new Maricopa County Sheriff's Office Complex.
See the video here.
In May 2012 construction crews at Fifth Avenue and Jackson Street unexpectedly unearthed graves predating 1885. LSD  archaeologists responded to complete a phased data recovery excavation and burial recovery project while construction activities continued elsewhere on the site. The archaeological dig and associated research brought to light the city's mysterious, long-forgotten cemetery and failed railroad company.
Mark is an archaeologist with more than 30 years of supervisory experience in Southwestern archaeology. Mark has completed eight major excavation projects in downtown Phoenix, plus archival investigations. He is a recognized expert in Hohokam archaeology of the Salt River Valley and Northern Periphery. He has an equal amount of experience with the historic period in central Arizona.