2013 / Sep / 25
LSD has been awarded two indefinite delivery/indefinite quantity (IDIQ) contracts to provide cultural resource services to the BLM in Oregon. بلاك جاك These two new contracts, in addition to our existing contract with the Vale and Spokane districts, allows Logan Simpson Design to provide cultural resources services for the majority of BLM managed lands in Oregon and Washington states. These IDIQ contracts provides for an indefinite quantity of services during a five year period. شرح لعبة بلاك جاك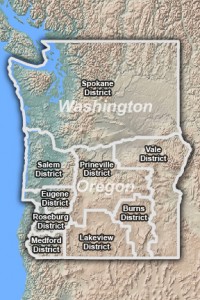 The Western Oregon Heritage Services IDIQ includes the Eugene, Medford, Roseburg, and Salem districts. The contract also covers the Umpqua and Willamette national forests. Prehistoric archaeology sites in the Salem, Eugene, Medford and Roseburg districts include rockshelters, quarries (toolstone sources), small campsites, village or residential sites, and rock art sites. Historic sites and structures on public lands in both states include ranches and railroad logging camps, Civilian Conservation Corps sites, and roads and trails. العاب الربح  Cultural resources tasks covered under this contract include inventory (pedestrian survey), subsurface archaeological testing, archaeological data recovery, and evaluating historic buildings and structures.
LSD will begin cultural resources inventory and evaluations in Western Oregon this fall.
The second IDIQ contract is to provide cultural resources inventory and evaluation services in Burns, Prineville, Lake View, Vale and Spokane districts in Oregon and Washington, primarily to support BLM's wildfire emergency stabilization and rehabilitation (ESR) projects; though other types of cultural resources projects may also be included.
The cultural resources studies LSD completes will help the BLM manage cultural resources throughout Oregon and Washington. The BLM manages cultural resources in order to conserve their significant cultural, scientific, educational, traditional, and recreational values for present and future generations.