2013 / Dec / 16
Cultural Resources Spotlight: The Smurthwaite House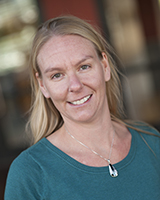 Unless you've stopped to read the plaque hanging by the building preserved through Section 106 at 1317 W. Jefferson Street in Downtown Phoenix, you're probably unaware that this beautiful Queen Anne style home is truly a little piece of history.
Headquarters of the Pioneer Cemetery Association, the building was designed and built in 1897 by renowned Phoenix architect James Creighton. Dr. Darius Purman and his wife Mary commissioned construction of the home and two adjacent homes within Block 46 of the Churchill Addition, an early subdivision platted by entrepreneur Clark Churchill in 1887.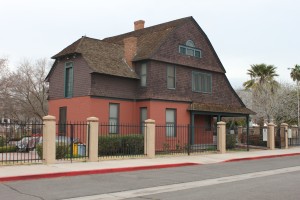 Though originally intended as a boarding house, the residence was purchased by Civil War veteran Trustrim Connell in 1903. Trustrim was a noted war hero, having won a Congressional Medal of Honor for capturing a Confederate flag just days before Lee's surrender at Appomattox. He resided at the home with his wife Eliza, daughter and son-in-law Caroline and Charles Smurthwaite, and their child Carolann until his death in 1937. When the Smurthwaites divorced in 1937, Caroline and Carolann remained and operated an antique store out of the home until their deaths in 1971 and 1982. Following Carolann's death, the home was willed to the Museum of Northern Arizona in Flagstaff, the Heard Museum, and the Phoenix Art Museum, who donated the property to the City of Phoenix. In 1992, the residence was moved 26 blocks west to its current location at the Pioneer and Military Memorial Park.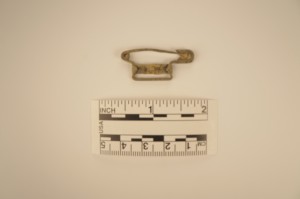 Today, the beautiful home is known as the Smurthwaite House. Despite its relocation, the residence was listed in the National Register of Historic Places in 2001 for its significance as the last remaining example of Shingle style Queen Anne architecture in Phoenix. While the interior and exterior of the building have been fully restored, the dwelling retains its original rectangular floorplan, two-story wood frame rear ell, and L-shaped inset porch on its northern and eastern elevations. The residence also retains the majority of its original exterior fabric, including its steeply-pitched gambrel roof, hipped dormers, original wood-framed sash windows, wood shingle ornamentation, and chamfered wooden posts.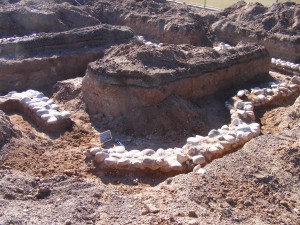 Recently, during archaeological investigations conducted in preparation for the construction of University of Arizona's Cancer Center near Seventh and Fillmore streets, members of Logan Simpson Design's cultural resources team uncovered the home's original cobble foundation and an early privy used by the Connell/Smurthwaite families. The owners of the Smurthwaite House (602 North Seventh Street) lived in their home for multiple decades, which was unusual for residents of early Phoenix. Discovery of the privy provided LSD's cultural resources team the opportunity to associate recovered artifacts directly with members of this prominent Phoenix family. Metal artifacts associated with personal clothing include straight pins, safety pins, shoe grommets, and a ribbon holder.
It is through integral investigations such as these and Section 106 that we're provided valuable insights into early 20th century residential architecture in Phoenix, as well as the socio-economic status of the subdivision's earliest residents