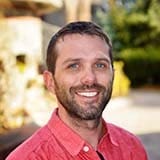 Principal, Cultural Resources, Fort Collins
Jesse has more than 16 years of experience supervising archaeological inventory, monitoring, testing, and data recovery projects. He has extensive experience throughout the Intermountain West and Great Basin regions, and has managed and directed hundreds of cultural resource projects for various state and federal agencies, energy development companies, and mining clients. Through his experience he has managed numerous large-scale inventory projects, including the BLM's 100,000-acre Milford Flat Emergency Stabilization and Rehabilitation project; data recovery for large mining clients; and sample inventories to characterize landscape level cultural resources.
Jesse's specialties include lithic analysis; hunter-gatherer archaeology of the Plains, Colorado Plateau, and Great Basin regions and GPS and GIS applications.