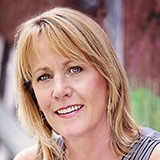 Principal, Design and Planning
Jana is an award-winning landscape architect with a passion for tackling the most challenging issues, and positively affecting the way that people relate to each other, and impact our environment. She is nationally recognized for her work, and is a Fellow of the American Society of Landscape Architects.
She has more than 30 years of experience in planning and designing predominately public projects, including urban spaces, streetscapes, design guidelines, community and parks system master planning, public facilities, and trails, natural areas and parks design throughout the intermountain west. She was also one of the initiators of the Sustainable Sites initiative, and currently is vice chair of the governor's appointed Landscape Architecture License Review Board.