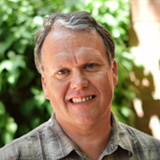 Principal, Cultural Resources
Erick is responsible for overseeing all aspects of cultural resources work for Logan Simpson's Arizona Cultural Resources Team including preparing proposals, scopes of work, cost estimates, planning and coordinating all types of archaeological field projects including survey, monitoring, and data recovery, reviewing reports, and interacting with agency officials. Erick is also responsible for hiring, training, and supervising cultural resources staff.
Erick brings a wealth of experience from his time working for the Arizona State Historic Preservation Office as an archaeological compliance specialist. During his tenure, Erick was responsible for reviewing federal agency compliance with Section 106 of the National Historic Preservation Act and state agency compliance with the Arizona State Historic Preservation Act. He reviewed and commented on federal agencies' determinations of National Register of Historic Places eligibility of archaeological properties and Traditional Cultural Properties. Erick participated in consultations with federal and state agencies such as the Bureau of Land Management, U.S. Forest Service, Environmental Protection Agency, Native American tribes, and the Advisory Council on Historic Preservation to develop Memorandum of Agreements and Programmatic Agreements for controversial and complex projects such as renewable energy projects, transmission lines, copper mines, and large land transfers.