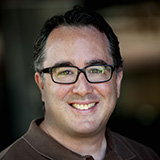 Shareholder, Cultural Resources
Chris is an archaeologist and serves as Director of Cultural Resources for the Arizona group. He has more than 23 years of substantial experience in all aspects of cultural resource and heritage management, including technical and proposal writing; development and implementation of research designs and treatment plans; and QA/QC reviews.
He is skilled at developing and implementing statistical analyses of large and complex compositional datasets, including datasets derived from neutron activation analysis (NAA), PXRF and laboratory-based XRF, thermogravimetric analysis, and inductively coupled plasma mass spectroscopy (ICP-MS). Chris has authored or coauthored 22 peer-reviewed articles and book chapters and more than 100 technical report monographs, and he has edited or coedited a recent book, a refereed journal issue, and several technical research monographs.