2018 / May / 02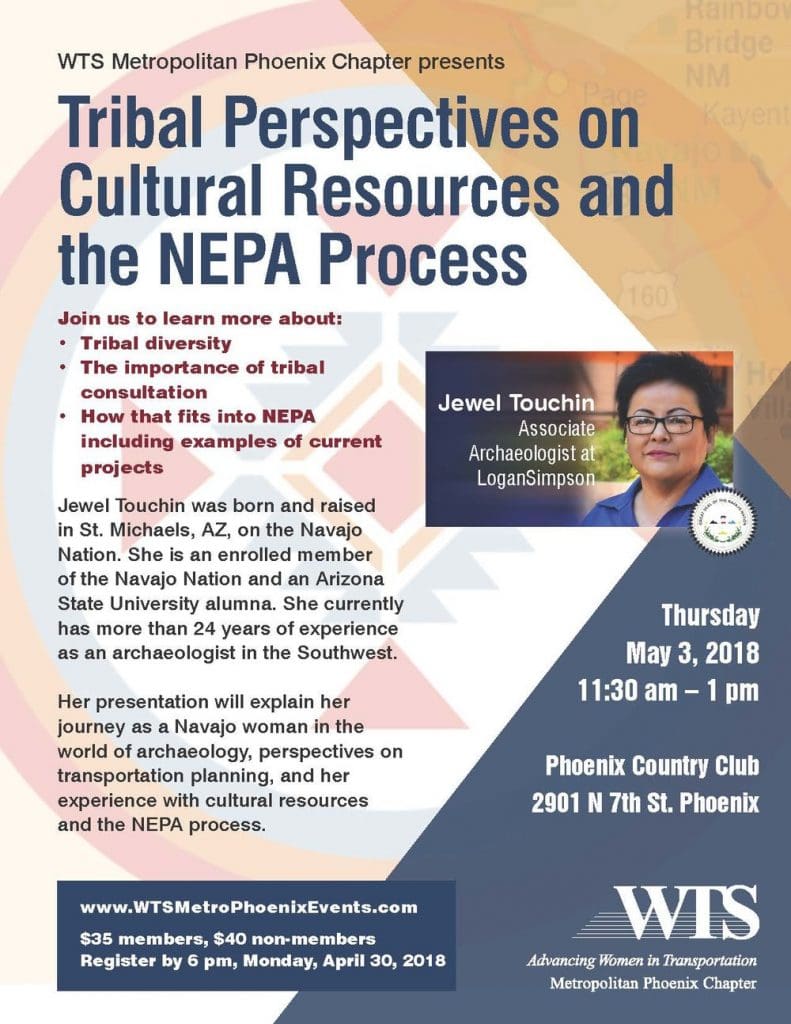 On May 3rd, come hear Jewel Touchin, a Logan Simpson archaeologist and ethnographer, discuss her journey as a Navajo woman in the world of archaeology, perspectives on transportation planning, and her experience with cultural resources and the NEPA process.
Join us to learn more about:
Tribal diversity
The importance of tribal consultation
How that fits into NEPA including examples of current projects
When: Thursday May 3,
2018, 11:30 am – 1 pm
About the Speaker: Jewel was born and raised in St. Michaels, AZ, on the Navajo Nation. She is an enrolled member of the Navajo Nation and an Arizona State University alumna. She has more than 24 years of experience as an archaeologist in the Southwest.