2013 / Aug / 28
Section 404: More than Just Waters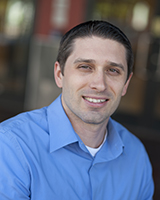 Whether our client is a state, a municipality, or even a private developer, the shadow of environmental compliance under Section 404 is often cast over their various development goals, dreams, and ventures.
And unfortunately, because of its high level of complexity, the U.S. Army Corps of Engineers' comprehensive Clean Water Act Section 404 permit program may be difficult for even the experienced "permittee" to fully comprehend. Add into consideration the subjectivity inherent to a Section 404 Jurisdictional Delineation or permit application, and those without a history of spotting how the necessary regulations evolve are likely to be all the more overwhelmed.
Is the wash, river, or lake in your project area jurisdictional? Is that riparian area considered a wetland? And exactly what type of permit is required for your anticipated activity? While certainly critical to the Section 404 process, asking yourself these questions is only the beginning.
That's because, in addition to water quality, there are a series of other major fundamental regulatory provisions that may not all be immediately associated with the Section 404 permit program. From General Condition No. 18 to General Condition No. 20, stipulations can include both the constant protection of any endangered species as well as the protection of historic properties.
And regardless of whether the Corps is the lead federal agency or just a consulting party, it has the responsibility to ensure that a permittee is always in compliance with the Clean Water Act, Section 7 of the Endangered Species Act, and Section 106 of the National Historic Preservation Act before it can authorize a Section 404 permit.
While there aren't any detours, HOV lanes, or high speed trains to allow permit authorization, when it comes to moving projects through the regulating agencies, make no mistake: an excellent regulatory understanding, a diverse project history, and a longstanding relationship with our agency partners creates a unique foundation that allows Logan Simpson Design to move projects seamlessly toward compliance.