New Mexico Statewide Comprehensive Outdoor Recreation Plan, New Mexico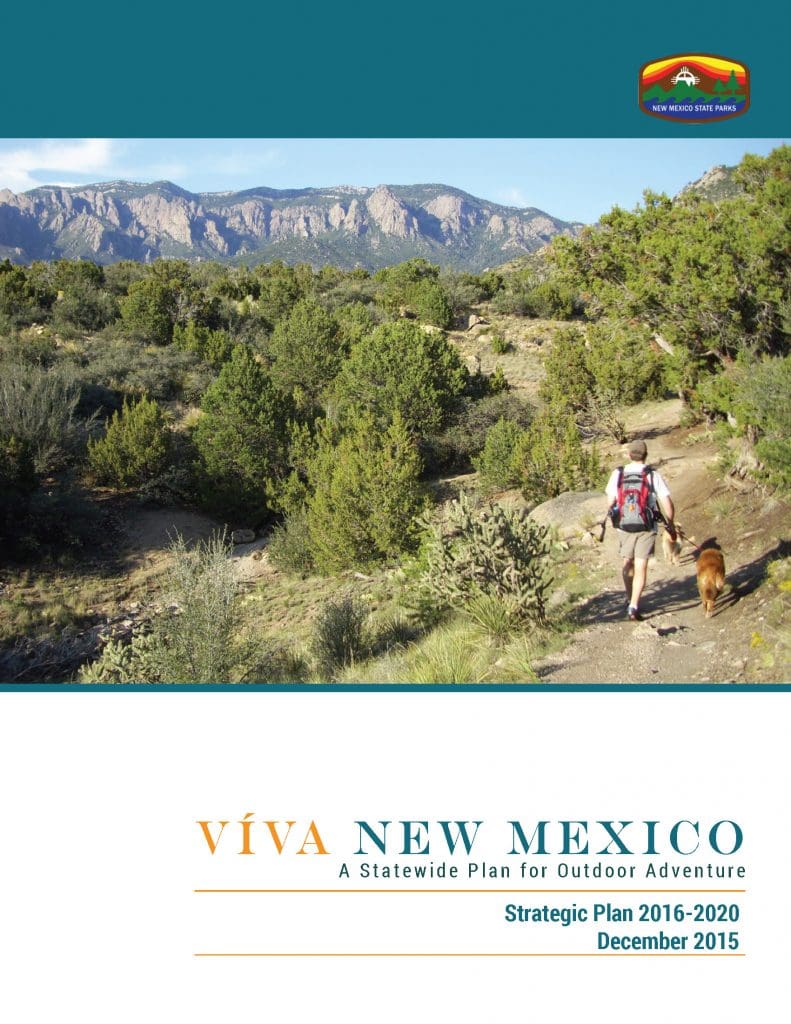 Logan Simpson led a collaborative process between multiple agencies and organizations with outdoor recreation missions including all levels of public agencies, non-profit and private industries to create Viva New Mexico: A Statewide Plan for Outdoor Adventure, which will serve as the Statewide Comprehensive Outdoor Recreation Plan (SCORP) for 2016-2020. The SCORP provides strategies for strengthening New Mexico's outdoor heritage. Millions of visitors and residents alike enjoy the wide array of outdoor recreation activities on public lands every year. However, providing sustainable and quality outdoor recreation experiences continues to be a challenge. A changing population, growing interest in physical and emotional wellbeing, scarcity of resources, and untapped economic opportunities requires a re-examination of the state's outdoor recreation environment.
The plan included the design and implementation of public opinion surveys that target New Mexico residents, out-of-state visitors, and other stakeholders (such as outdoor recreation-oriented organizations, state and federal agencies, local governments, vendors of outdoor recreation related services, and Native American communities) throughout the state to gather data and public comments concerning recreation needs, preferences, resources, and condition of existing facilities.
Benefits can be measured in tourism revenue, attracting high-quality employers, reductions in crime, employee retention, reductions in expenditures on health care, increases in property values, shifts in transportation from driving to bicycling and walking, and other factors that can be translated into real dollars. This analysis is critical to understanding the cost/benefits of investments and developing additional public support for funding capital, operations, maintenance and life-cycle replacements of facilities and infrastructure.
Link: http://www.emnrd.state.nm.us/SPD/scorp/documents/2016_2020_VivaNewMexicoStrategicPlan1_6_16.pdf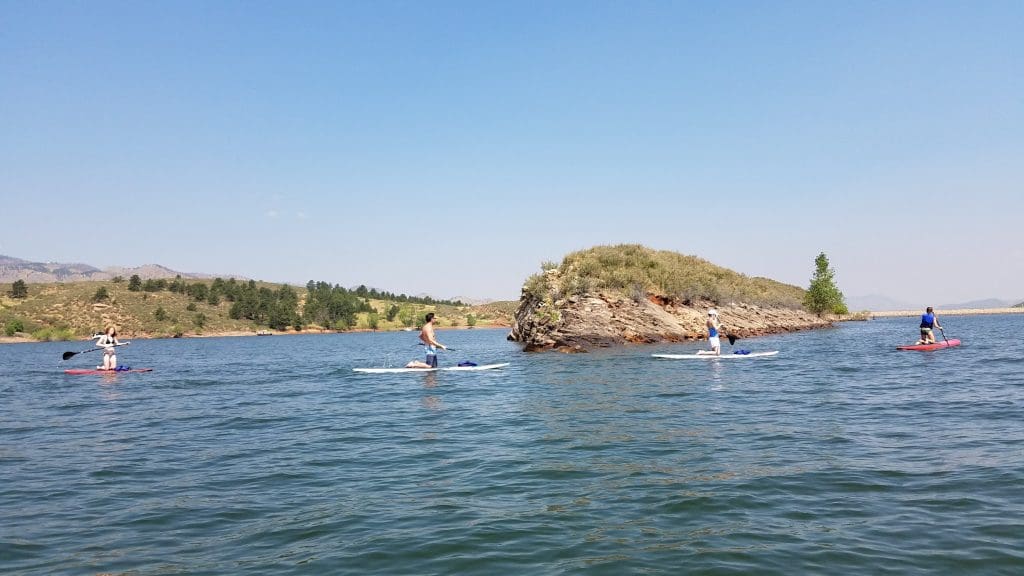 Larimer County Ranch Events Complex and Reservoir Parks Master Plan and Resource Management Plan/Environmental Assessment, Larimer County, Colorado
The Reservoir Parks Master Plan describes needs and opportunities, specific management objectives, and proposed actions for outdoor recreation at the five reservoir-based recreation areas that are managed by Larimer County. The process included quantifying demand and public preferences for fishing, boating, paddle sports, camping, hiking, mountain biking, and picnic areas. As growth in outdoor recreation demand increases, the appropriate level of recreational use and facility development must be determined in order to continue to protect natural resources, and also fund capital improvements, management and maintenance costs. Outreach across five phases involved multiple meetings with the public, and numerous Technical Advisory Committee and Parks and Recreation Advisory Board meetings. Along with the general public, multiple stakeholder groups were represented during the public process including, but not limited to, neighbors, rowing/boating/fishing clubs, mountain bike/equestrian/climbing groups, and concessionaires.
The Ranch Events Complex Master Plan proposes recommendations for indoor and outdoor event enhancements, maintenance of existing events, outlining proper facility expansion, and evaluating the financial viability of those expansions. Outreach events were conducted in parallel with the Reservoir Parks Master Plan in order to have an efficient public involvement process and to reach a wide audience addressing the vast range of recreation and entertainment activities. The Master Plan was completed in preparation for a successful November 2017 ballot referendum to extend The Ranch's 0.15% sales tax for another 20 years, which passed by 59% of the voters.
Links
https://www.larimer.org/sites/default/files/uploads/2018/2017_parks_master_plan.pdf
https://www.treventscomplex.com/about-the-ranch/master-plan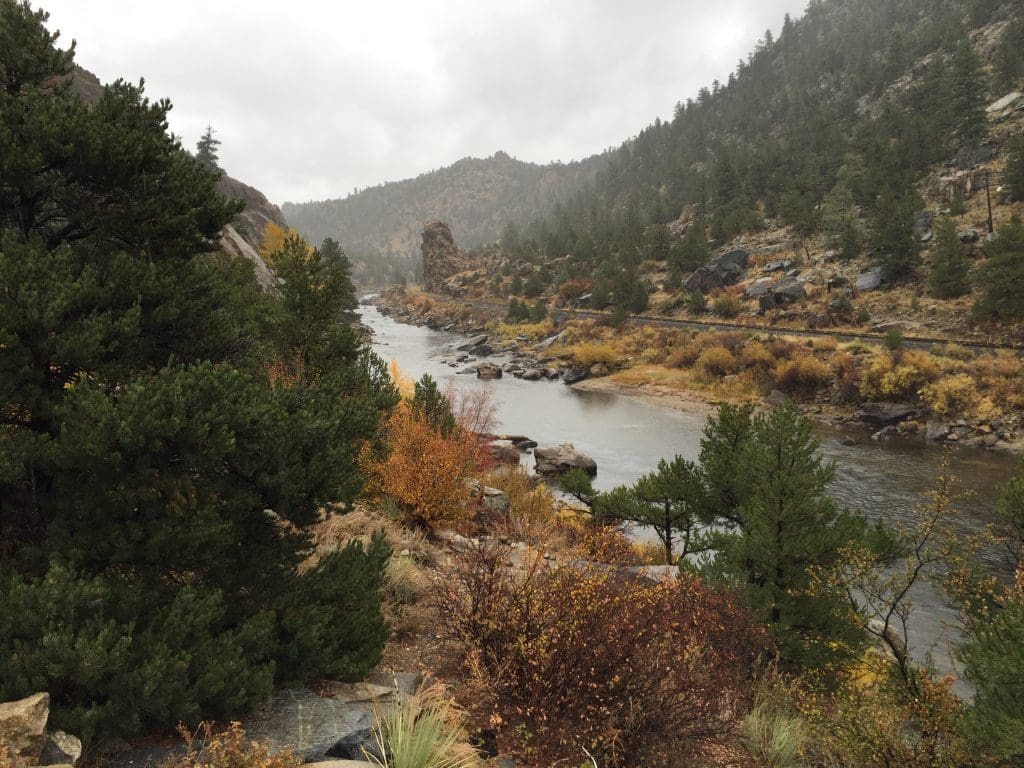 Arkansas Headwaters Recreation Area (AHRA) Management Plan Revision & Browns Canyon National Monument (BCNM) Resource Management Plan, Salida, Colorado
For both projects, Logan Simpson led multiple rounds of public outreach in four different cities across the Front Range and project vicinity to help guide the planning process. Many partner agencies and organizations were also involved.
The AHRA Management Plan provides a framework for managing numerous and often conflicting recreation activities along the 150-mile river corridor of the Arkansas River. The Arkansas River is one of the nation's most popular whitewater boating rivers and receives the highest level of commercial boating of any river in the nation, and the BCNM has grown in popularity as a newly created national monument. Key issues for both projects revolved around outdoor recreation, how to accommodate increasing use, and potential impacts to the natural, scenic, and cultural resources of the landscapes. For AHRA, Logan Simpson led the effort to formulate alternatives and a proposed management plan that addressed a wide array of issues and management topics, including carrying capacity, the need for new or improved facilities, and improved access and resource conservation.
The RMP for the 21,604-acre Browns Canyon monument focuses on protection of Browns Canyon National Monument resources, objects, and values while providing for public use and enjoyment of the monument.
Links:
AHRA
https://cpw.state.co.us/Documents/Commission/2019/June/Item.9-AHRA_Public_Final_MP-EA_190523_withappendices-Rob_White-DNR.pdf

BCNM
https://eplanning.blm.gov/eplanning-ui/project/69924/570
Draper Open Space Plan, City of Draper, Utah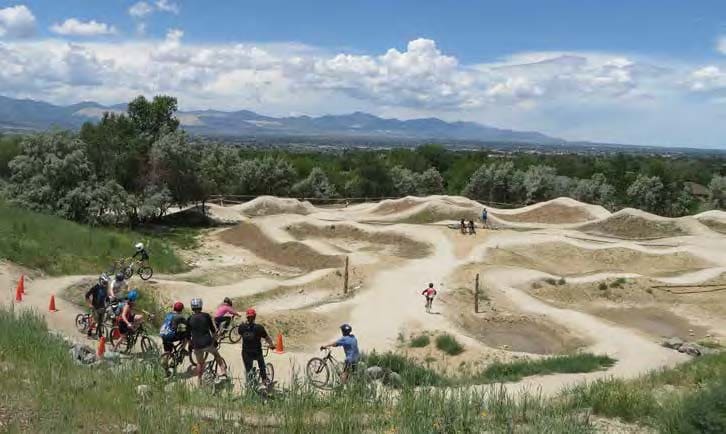 The City of Draper exercised great vision in acquiring 4,600 acres of land for its value as green infrastructure, open space, and recreational use. However, the City was not organized to manage the property nor the resource impacts occurring from uncontrolled public access. Working with Logan Simpson, the City developed an organizational strategy and an open space plan to address a conservation needs, over use, and encroaching development, and to develop concept plans for specific sites. The plan resulted in a new Open Space division and park ranger program and a conservation easement for an additional 2,913 acres of land to ensure long-term preservation.
The plan won an Achievement Award in 2016, which is Utah American Planning Association's (APA) highest planning award, for addressing 53 miles of trails; watershed protection; stream restoration; wildfire mitigation; proactive management of the wildland/urban interface; big-game management and wildlife connectivity; and environmental education.
Robust public involvement helped capture the community's vision and priorities for the plan during all stages of the process with multiple public events; the formation of a Steering Committee; and meetings with the Parks, Recreation and Trails Committee, Planning Commission, and City Council. Intercept surveys were conducted on National Trails Day to interact with users of the trails. Later, the public at large was invited to participate during Draper Days events, where they provided overwhelming support for open space and trails.
Link:
https://www.draper.ut.us/955/Open-Space-Master-Plan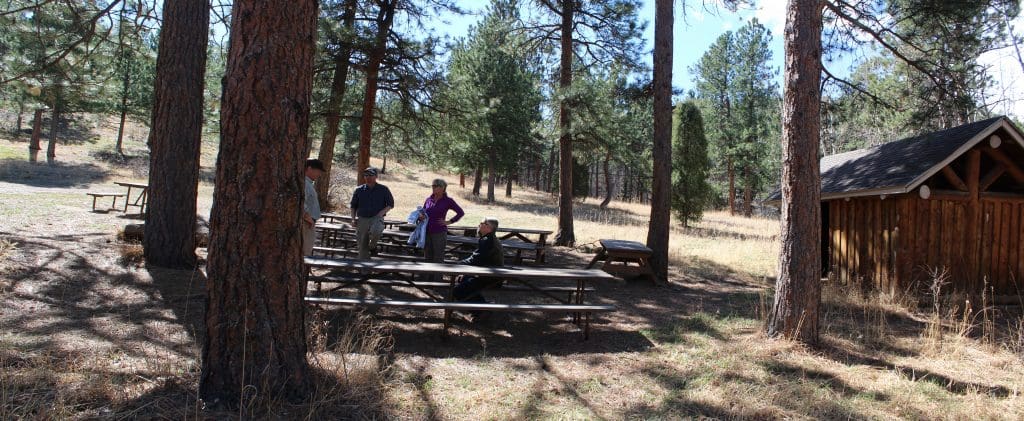 Genesee Outdoor Experiential Center, Denver Parks and Recreation, Jefferson County, Colorado
Logan Simpson developed the master plan and construction documents for improving the function of, and visitor experience at this unique mountain outdoor adventure area in Genesee Park. The center is focused on educating urban children and other groups about the outdoors, and immersing them in the natural environment. The facilities were in need of replacements and upgrades to better accommodate the groups, and meet accessibility requirements. Main attractions include a ropes challenge course suspended through trees, trails, and a group camping area, which will remain as they are currently. The team led by Logan Simpson designed a new parking lot that accommodates buses and 20 vehicles, accessible and delivery spaces closer to the core area, trail connections, two restrooms, large dining shelter with a place for outdoor meal preparation, and various sizes of meditative, group presentations and discussion areas. Preservation of existing large trees played a large role in the layout and grading associated with trails and other site improvements. This project was contracted through our Denver Parks and Recreation Landscape Architecture On-Call.
Link:
Genesee Illustrative Plan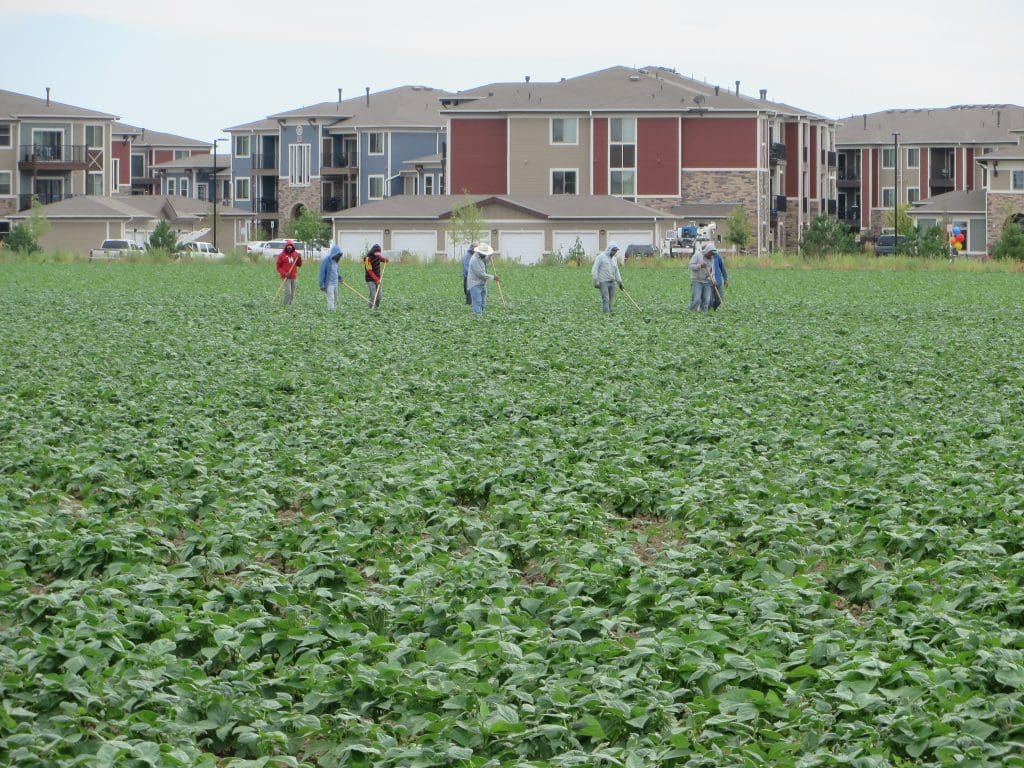 District Plan, City of Brighton and Adams County, Colorado
The District Plan aims to protect jobs and agricultural and food processing uses, while allowing compatible development to create a healthy, divers, and sustainable community. Community outreach, including stakeholder interviews, Working Group meetings with farmland owners, agricultural preservationists, developers, and area residents, and neighborhood meetings with the general public, informed study area priorities. The plan was adopted in Spring 2016, and was awarded a Denver Regional Council of Governments (DRCOG) Metro Vision Award in 2017.
Link:
https://www.brightonco.gov/1355/Historic-Splendid-ValleyDistrict-Plan