2014 / Oct / 20
PART III: Protecting Wetlands from Point Source Pollution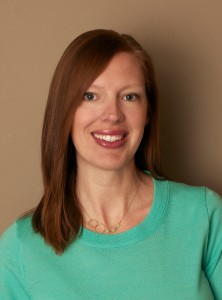 In the first two parts of our blog series, our NEPA consultants addressed wetland mitigation, including the evaluation of functional quality and the various methods used to assess these functions. We now continue our discussion with the examination of point source pollution and the methods used to protect our wetlands.
Section 402, a companion regulation to Section 404 of the Clean Water Act, regulates, among other things, the discharge of point source pollution (pollutants coming from a single source or action) into waters and wetlands of the US. Whereas Section 404 addresses dredge and fill impacts to waters of the US, the Section 402 regulation addresses potential water quality impacts.
How does this affect your project? As we discussed in earlier blogs, by now you will have carefully shown the Corps that you will either be improving or impairing a wetland and have received an authorization (permit) from them to dredge and fill it in. If the project impairs a wetland, and you have negotiated a mitigation plan with the Corps to mitigate these impacts, you are now ready to start construction.

Many states administer a stormwater pollution prevention program to comply with Section 402, where programs on Indian lands are always administered through the EPA. For example, in Arizona and Utah, non-Indian pollution discharges are under the purview of the Arizona or Utah Pollution Discharge Elimination System, which is administered by the Arizona and Utah Departments of Environmental Quality. Moreover, it is illegal to discharge from construction activities into waters of the US without either an AZPDES or a UPDES permit.
Construction-related pollution can come from a variety of sources including soil erosion, fuels, trash, pesticides, and others. Obtaining a UPDES permit requires that a stormwater pollution prevention plan (SWPPP) is prepared before starting construction. A SWPPP consists of, among other items, a site map detailing the stormwater controls to be installed to prevent construction pollutants from leaving your site and entering wetlands. At a minimum, your SWPPP will identify the locations of all waters of the US, including wetlands, potential runoff points, and proposed controls to prevent runoff and contaminants from leaving the site. العب بلاك جاك اون لاين automaty online bonus bez vkladu A condition of your stormwater permit will be regular inspections by a certified SWPPP inspector, including inspections following weather events. كيفية الربح في الكازينو zakłady bukmacherskie bonusy
SWPPP inspections are an important part of the construction process. These inspections are the means by which you ensure that installed stormwater controls are functioning properly. zakłady online bukmacherskie The inspections are also used to identify problems that may require action prior to the next inspection. Based on the inspections, corrective measures are identified and the SWPPP is modified as needed. A certified SWPPP inspector knows the applicable regulations and can accurately document the inspection process. Failure to conduct and document site inspections and maintain the stormwater controls is a federal offense and can result in heavy fines. In some cases, the consultant you have selected to handle the Section 404 permitting process can also prepare your Section 402 permit, SWPPP, and conduct the SWPPP inspections.
Effectively navigating the Clean Water Act regulations with the help of a qualified specialist in environmental consulting services can be the key to an environmentally sound and successful project.
Thank you for joining us in our final discussion on protecting project wetlands. بيت٣٦٥ For more insight and expertise from our NEPA consultants, follow us on LinkedIn!