2015 / Oct / 26
Designing a New Logo to Reflect the Logan Simpson Brand
Updating the Logan Simpson Logo
I'd been waiting for the opportunity to redesign our logo for a long time—I mean really long. I had toyed with and casually sketched redesign ideas for years.  So when rebranding was green-lighted, I was thoroughly warmed up and ready to go. And I wasn't alone. Well before we kicked off the process, there was a definite firmwide buzz about the need to update and reshape our image and messaging to convey a more modern, all-encompassing, national aesthetic. Most everyone agreed that 2015—which marks our 25th anniversary—was the year to regroup, bolster our vision, and repolish and reintroduce our brand.
The logo development process began with charrettes to kick-start ideas for redesigning our logo. I drafted almost everything I could think of to catalyze opinions and help focus the review group's direction. I wanted us to eventually reach that one great idea—much like firing arrow after arrow into a large target area, trying to hit the bull's-eye. It was a lot of fun, actually, just raw design with little to restrain me. My only guidelines at that point in the process were maintaining the color palette and shortening our name to "Logan Simpson." Other than that, I could move freely in the design space, testing out new logo compositions, from ones that played on the familiar triple-icon form to ones that were more radical reinventions, like a single icon. Regardless, I was mindful that each of my designs had to graphically honor our origins while speaking to our future.

Honoring Our Origins, Illustrating New Aspirations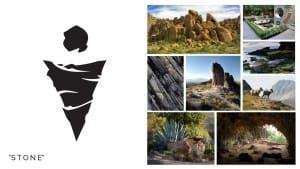 The more designs I generated, the more the review group became cognizant of how these new logo concepts related to their own perceptions of what the firm stands for. Some imagery felt too modern and different to them, and some too similar and traditional, while other imagery felt too literal or too metaphorical. One idea was to transform our logo into a single-icon design. To some, the radical shift to a single-icon form felt like a natural, on-point visualization of our retooled message and identity moving forward. To others it seemed to stray too far from our origins, potentially diminishing our brand recognition.  A couple of design iterations were becoming favorites among some group members, while other iterations were getting a definitive, collective thumbs-down (a bit of a sting to my designer's pride, but hey, they can't all be winners).
Unifying Divergent Opinions
The logo design process was evolving into a beautiful mess, and I mean that in a good way. As an environmental planning, landscape architecture, and community planning firm, we are incredibly diverse. People's passions ranged from cultivating high design and aesthetics to honoring culture and history to protecting the environment and the plants and animals within it. Everyone was coming to the table with a different take on who we are and how to represent ourselves, and everyone's voice was equally important.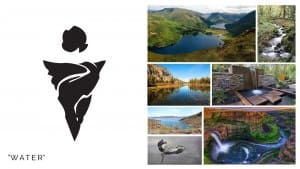 From the seeming confusion of divergent voices came honest, open dialog. Each meeting became longer, more intricate, and more emotionally charged. This was a really good thing. Our different passions, together, were driving the process forward. We began to break down longstanding ideas and make room for new ones upon which we could rebuild a fresh, more relevant visual embodiment of who we are and what we do.
Soon, the "design arrows" started to hit closer to that bull's-eye.
Meetings became more effective, and the solution felt closer than ever. I noticed that all our conversations centered on an underlying desire to take the large and complicated and make it concise and seamless—that is, to consolidate and unify our professional family under a collective banner without sacrificing our diversity. As a firm with so many specialties, we had to better illustrate that "something" that we all have in common, that shared space connecting our differences.
Then, bull's-eye! Finally that "something" came into view, splendidly clear.
We share a palette: the earth. Be it rock, water, soil, we all work among the same elements regardless of our specialties. When we protect, plan, discover, or design, we honorably integrate these elements in every step. In fact, sometimes these elements aren't only the palette but the actual canvas for our work. It only made sense that our updated logo should represent this in a fresh and unique way.
I feverishly cranked out designs that spoke to this, and to my surprise, it didn't take long at all to arrive at a design that honors our origins while carrying us forward. It's a logo that is still recognizable as "us"—but a reinvigorated "us." It's a smooth, clean logo packed with imagery and metaphor that visually renews and supports our overall purpose as a firm—guiding responsible change across the natural and built environment. In addition, each icon within the logo now has a unique and purposeful appearance all its own, while still maintaining its overall profile in familiar three-icon form. It's a logo designed to be explored at each level and to have different meanings. In fact, we welcome and encourage your interpretations: the more, the better.
Arriving at a Common Vision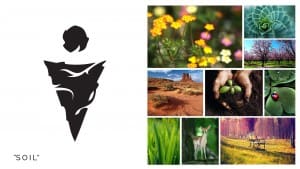 During our redesign process, we went forward and backward, this way and that way, and sometimes way over there—in the bushes. But we could not have hit our target any other way.
This redesign process had another, unexpected, result well beyond a refreshed logo. We rediscovered ourselves through all the conceptual analyses and critiques, vigorous debates and disagreements, laughter, and sometimes even tears—deeply learning much more about each other and what's most important to us as individuals and as a professional collective. In hindsight, it was like group therapy cloaked in icons and color.
For the last year we've worked and dreamed together on this rebranding project. We've arrived at the best possible version of ourselves, and we're proud to share with you our renewed look, message, and purpose to take us into the next 25 years and beyond.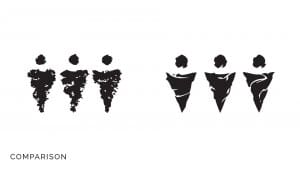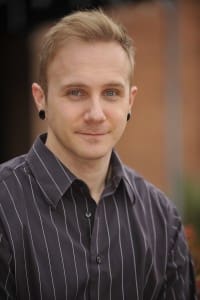 Ryan McClain is an accomplished graphic designer and artist. A member of Logan Simpson's Design Team, Ryan also serves as the firm's graphics coordinator.