2013 / Jul / 23
Logan Simpson Design Environmental Planning: The Wildfire Threat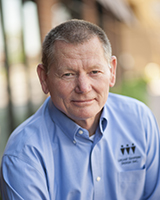 With every passing year, wildfires are becoming more common and more dangerous. لعبة 21 From California to Colorado, environmental planning consultant firms such as Logan Simpson Design, are playing an increasingly important role in working to prevent the environmental desolation caused by wildfires.
From wildlife destruction to forest devastation, the environmental impact brought about by wildfires is staggering. On July 23 , according to the National Interagency Fire Center 23 large fires were burning in over nine states, wildfires were clearly nothing less than a national threat.
It's for that very reason that Logan Simpson Design's wildfire planning specialists are working to assist communities and county governments in the development of community wildfire protection plans—plans that comply with the Healthy Forest Restoration Act, State Forester requirements, and are complimentary to wildfire management plans of the U.S. Forest Service, Bureau of Land Management, National Park Service, and the Bureau of Indian Affairs.
Take, for instance, the Pima County Wildfire Protection Plan. Currently, LSD's wildfire planning team is working alongside Pima County, Arizona to establish strategies to protect nearly 6 million acres of federal, tribal, state, and private lands from severe wildfire. العاب ربح مال حقيقي The plan will identify fire prevention and suppression activities and inspire sustainable urban living through education, community involvement, and creative cooperation. By managing the wildland fire threat, the plan will help protect ecological, historical, and social resources.
LSD began the plan development process by establishing a core planning team composed of local fire departments and agency wildland fire specialists. After we had conducted a risk assessment of nearly 6 million acres, we set out to determine the wildland fire risk by examining factors such as fire behavior models, rainfall averages, local topography, fire response capabilities, and proximity to community values. لعبة روليت مباشر Astoundingly, the wildfire risk rating map LSD produced showed that nearly 1.6 million acres, or 26%, of Pima County is classified as wildland-urban interface, the line, area, or zone where structures and other human development meet or intermingle with undeveloped wildland or vegetative fuels.
By linking natural factors with community-based characteristics and values, such as planned evacuation routes, population, and fire resource preparedness, we were able to develop a plan for how county residents could better protect themselves against wildland fire.
Though wildfires and the devastation they produce are, unfortunately, far from irregular, it is through careful analysis, mapping, and protection planning that we're able to objectively evaluate and prioritize treatment areas, methods, funding, and monitor progress to proactively prevent wildland fires. LSD is proud to assist communities cooperatively create plans that preserve quality of life.