2013 / Sep / 25
Logan Simpson Design Assisting Colorado Springs Utilities with Natural Resources Consulting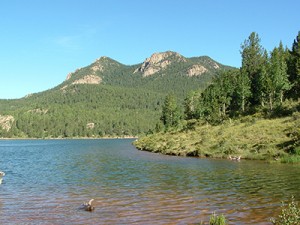 LSD is part of a team of consultants selected to provide natural resources consulting services to Colorado Springs Utilities (CSU). Previously, key LSD staff worked with CSU to develop a plan for public use in the Pike's Peak watershed, an area that had been closed to use for over a century. The plan provided for recreational use combined with resource protection strategies and monitoring to assure that water quality and other important resource values were maintained and enhanced.
LSD will provide similar services through this new contract with a focus on recreation and trails planning as well as the conduct of environmental assessments and related studies.
CSU, a municipal utility, provides electricity, natural gas, water and wastewater services to the Pikes Peak region.