2015 / Feb / 11
Jesse Adams Promoted to Director of Cultural Resources, Salt Lake City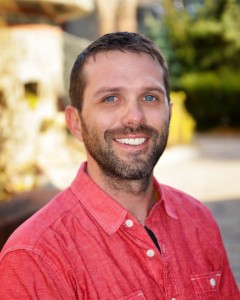 Logan Simpson Design Inc., one of the largest landscape architecture design and environmental planning firms in the West, announced today it has promoted Jesse Adams, a senior environmental archaeologist, to director of cultural services for our Salt Lake City and Corvallis, OR offices.
Jesse has more than 14 years of experience supervising archaeological inventory, monitoring, testing, and data recovery projects. He has extensive experience throughout the Intermountain West and Great Basin regions; and has managed and directed more than 40 cultural resource projects for various state and federal agencies, energy development companies, and mining clients. Through his experience he has managed large-scale inventory projects, including the BLM's 100,000-acre Milford Flat Emergency Stabilization and Rehabilitation project; data recovery for large mining clients; and sample inventories to characterize landscape level cultural resources, such as the Black Rock and Bailey Ridge obsidian sources. He has recorded and evaluated thousands of archaeological sites for NRHP eligibility across Utah, Montana, Wyoming, Oregon, Idaho, and Nevada.
His professional registrations and affiliations include the Register of Professional Archaeologists and Society for American Archeology. Jesse will be presenting a poster on the results of a sample inventory for identifying Paleoarchaic occupations using a GIS model in eastern Nevada at the 80th Annual Meeting of the Society for American Archaeology in April in San Francisco.
Jesse received his B.A. degree, in Anthropology from the University of Nebraska in 2001, and his M.A. in Anthropology from the University of Montana in 2004.