2012 / Nov / 20
Jackson/Teton Comprehensive Plan Wins Award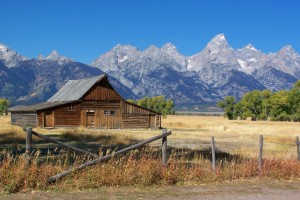 The Jackson/Teton Comprehensive Plan, finalized with much public involvement, was awarded the Wyoming Planning Association's Urban Planning Project of the Year.  Plan finalization, adoption, and public involvement was led by members of LSD's Fort Collins planning and design team, prior to joining the firm.
Jackson Hole is the southern gateway to the Yellowstone and Grand Teton National Parks. While home to 21,000 permanent residents, millions of tourists visit the area annually.  Given the international expectation of ecosystem preservation, residents have a unique obligation to promote ecosystem stewardship while managing community growth.  This comprehensive plan fulfills that obligation through a single, community vision transcending jurisdictional boundaries and mandating cooperation that focuses on successful implementation for the benefit of the entire community.
While the community has consistently valued ecosystem stewardship, case-by-case evaluation and a discretionary approach to balancing impacts were unable to prevent an increasing percentage of development in pristine areas and a decreasing amount in developed areas. This Plan is rooted in the ideals of sustainability—that through ecosystem stewardship, growth management and preservation of quality of life, future generations will have the same ecological, social and economic opportunities that exist today.  It is organized to be an adaptive plan, including a growth management program, a measurable approach to ecosystem stewardship, and character district plans which ensure compatibility at both the communitywide and more localized level.
The team specifically designed a public involvement strategy to engage the young, working poor, Latinos, seasonal employees, and others historically left out of planning processes. At the conclusion of the process well over 1,000 participants had been involved at some point, through statistically valid surveys; stakeholder group meetings; individual meetings and interviews; group presentations; small-group "coffee shop conversations"; public, interactive workshops; public hearings; and ongoing website engagement.  More than 2,100 comments were collected and catalogued in a database that allowed the team, decision makers, and public to sort and group comments for easier analysis and review.
Ultimately, and with broad community support, the plan was unanimously adopted by the Jackson Town Council and the Board of Teton County Commissioners in May 2012.