2013 / Sep / 11
Historic Archaeology with Logan Simpson Design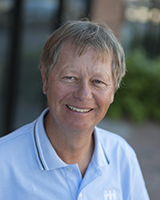 Logan Simpson Design recently completed a historic archaeology project in downtown Phoenix at the construction site for the new Maricopa County Sheriff's Office Complex. LSD has extensive experience conducting recovery excavations, archival research, and documenting and evaluating historic archaeological sites in the Old Phoenix Townsite.
In May 2012 construction crews at Fifth Avenue and Jackson Street unexpectedly unearthed graves predating 1885. LSD  archaeologists responded to complete a phased data recovery excavation and burial recovery project while construction activities continued elsewhere on the site. The archaeological dig and associated research brought to light the city's mysterious, long-forgotten cemetery and failed railroad company.
Originally, the property was the city's first cemetery, with the first burial occurring in 1871, ten years before the city was officially incorporated. No written records were kept of the number or location of graves, and eventually the cemetery became derelict. It was then that a local newspaper editor noted, "lying as it does, right at the door of our beautiful city, and in the most irregular, dilapidated and disgraceful condition, it cannot but have a disgusting effect from every stranger who comes into town as well as a deleterious effect on those who are compelled to dwell in the immediate vicinity of the 'boneyard' it is; it is a disgrace to the term to denominate it a cemetery" (Phoenix Herald 1884). The town council agreed; they resolved to move the cemetery, and between 1884 and 1885, the remains were exhumed and reburied in what is now the Pioneer & Military Memorial Park.
However, despite the town's best efforts, several burials remained. Construction for the foundations of the West End School revealed several graves in 1888, and an additional grave was found in 1935 near Sixth Avenue and Madison Street when a coffin made with hand-made nails was exposed.
The cemetery excavations taught us that nineteenth century Phoenicians followed the Victorian emphasis on publicly visible mortuary rituals and displays.  However, the frontier setting of 1871–1885 included highly mobile families who sometimes left the remains of their loved ones in graves that were not always marked or well-maintained. Thus, when the graves were moved in 1884–1885, several burials were missed.
Logan Simpson Design also found sections of an early twentieth-century railroad alignment near an alley that would have serviced warehouses, if the railroad had been finished. Newspaper accounts suggest the railroad company responsible for constructing the tracks was unable to meet right-of-way requirements established by the town council and never operated a single train, but we discovered railroad ties, hardware, and ballast for a railroad grade that demonstrates segments of the railroad were, in fact, constructed.
To read more about our historic archaeology projects and experience documenting historic period resources, visit us today at https://logansimpson.com/.
Fast Facts
In 2012 LSD found two previously undisturbed burials and 13 other graves where skeletons were partially or wholly removed in the nineteenth century.
The 15 graves LSD investigated included 10 graves that had the remains of 11 individuals.
Five grave shafts lacked any bones or coffin fragments, but the partial remains of three individuals were recovered from dirt disturbed and scattered by modern construction activities.
Wooden coffins made with machine-cut nails were the most common burial container, but one newborn was buried in a metal container.
Tacks were used fix cloth to the wooden coffins, a common decorative style during the Victorian Era.
The discovered remains were reburied in the Pioneer & Military Memorial Park in July 2013.