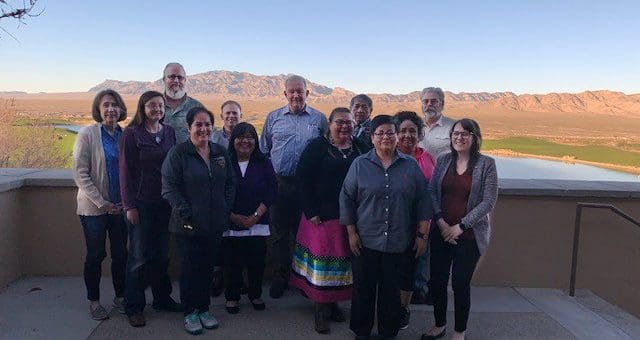 2020 / Aug / 28
Hearing Native Voices: The Navajo-Gallup Water Supply Project
Jewel Touchin, Senior Archaeologist
Western values and perspectives often drive the legislation and compliance laws that apply to cultural resource investigations. In projects like the Navajo Gallup Water Supply Project, Logan Simpson strives to reclaim Native Americans' points of view so traditional cultural values are considered.
The United States Congress passed the Omnibus Public Land Management Act of 2009, Title X Part III (Public Law 111-11), authorizing the Bureau of Reclamation (Reclamation) to construct, operate, and maintain the Navajo-Gallup Water Supply Project (NGWSP).  The NGWSP will provide a reliable water source to indigenous communities and municipalities within the arid Southwest, bringing running water to many households for the first time.
The project involves installation of approximately 300 miles of pipeline to transport water from the San Juan River to the Navajo Nation, Jicarilla Apache Nation, and the City of Gallup in Sandoval and McKinley counties, New Mexico and in portions of the Navajo Nation in Apache County, Arizona. In addition to the pipeline, construction of two water treatment plants and 120 miles of power line and other infrastructure will also be completed.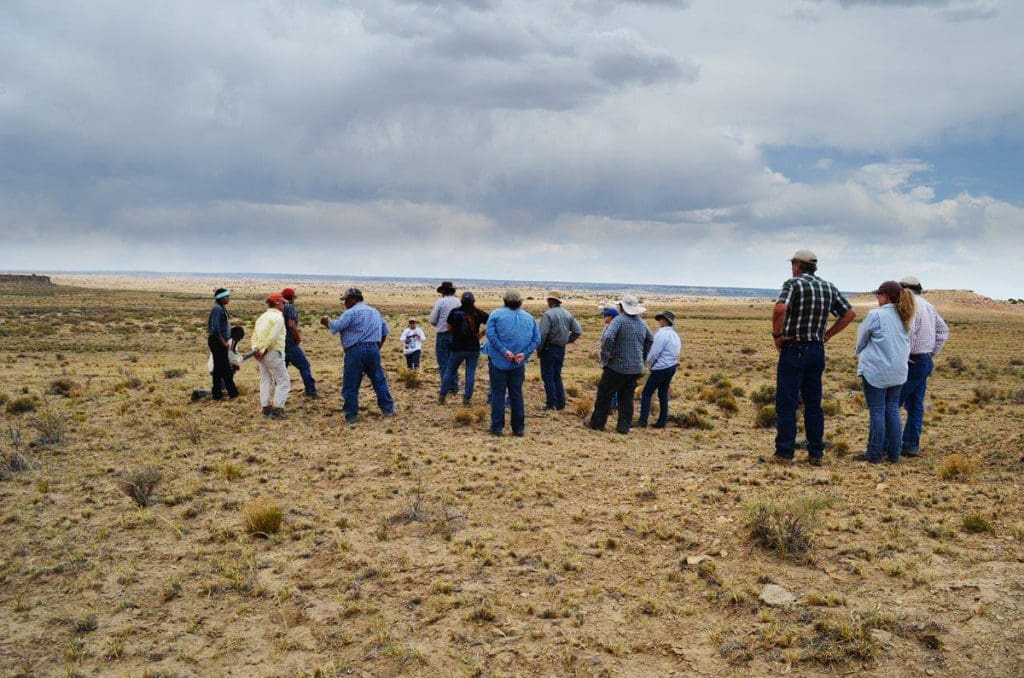 The NGWSP crosses a variety of land jurisdictions including the Bureau of Land Management, the City of Gallup, the Navajo Nation, private lands, and the State of New Mexico. Tribal representatives and scholars noted that the legislation and compliance laws driving this project were based on Western values and perspectives that at times conflicted directly with indigenous perspectives. They noted that it was important to recognize those differences between Western thought and archaeological methodologies, and traditional/indigenous knowledge approaches especially, considering the project's location within and near reservation boundaries and on aboriginal lands of multiple Native American tribes.
These voices, along with the varied jurisdictions, myriad of cultural resources compliance laws, and federal funding involved, spurred the need for the development of a programmatic agreement (PA) to guide Reclamation's National Historic Preservation Act, Section 106 review responsibilities. The PA was developed to manage adverse effects on cultural resources eligible for inclusion in the National Register of Historic Places. Initial consultation resulted in 14 of 46 tribal nations expressing interest and continuing to participate in project consultation in response to construction efforts and to archaeological inventory, monitoring, testing, data recovery, and so forth. Seven of the tribes have signed the PA as concurring parties and have completed or are nearly complete with traditional cultural properties (TCP) studies.
Although the past two decades has seen cultural resources work being led by appointed tribal representatives and indigenous archaeologists thereby bridging the perspectives a bit, the NGWSP consulting parties are working to make the field of archaeology more inclusive by integrating ethnographic and community participatory research and tribal archaeology programs. In addition, NGWSP tribal participants developed or enhanced various methods to further address the disparity, including the tribal construction monitoring program, TCP studies, rapid ethnographic assessments, site visits, and a further mitigation program. Logan Simpson serves as a facilitator for many of these efforts in our unique role as the Programmatic Agreement Program Manager (PAPM) by organizing and facilitating meetings, field visits, and editing guidance documents and proposals.
All of these methods have provided the tribes opportunities to visit, study, and provide input about places and resources within the project area in ways that convey their unique cultural perspectives.  Fortunately, Reclamation archaeologists have heard those perspectives and have worked with the engineering staff to reroute many sections of the NGWSP to avoid as many cultural resources as possible. All consulting parties have also had an opportunity to provide introspective and constructive advice and measures to identify ways to improve the overall Section 106 process. These ideas are included in a draft Best Management Practices Manual, a dynamic document that will continue to improve and evolve with additional research and more interviews until the end of the project (2024). Logan Simpson, as PAPM, prepared the initial draft of the manual, and will conduct interviews with tribal representatives and other project stakeholders to revise the draft in the upcoming years. One of the key best practices promoted within the manual is for federal agencies to develop a long-term plan for collaborative engagement with tribal communities in order to foster relationships necessary to reach mutually agreeable outcomes for the management of our shared cultural heritage.
This NGWSP, in and of itself, has been rewarding because its goal is to provide a reliable water source to indigenous communities and to municipalities within the arid Southwest. Large parts of the indigenous communities have never had running water in their households; this project will change that. It has been doubly rewarding because it has provided Logan Simpson and its subconsultant Parametrix, as the PAPM Team, a voice in facilitating the relationship between the consulting parties, including agencies and tribal communities. The PAPM Team interacts at multiple levels with NGWSP consulting parties. Those interactions allow the PAPM Team to keep tabs on the continuous "pulse" of the NGWSP, enabling the PAPM team to provide real-time insights and feedback regarding multiple parts of the project and process.