2014 / Feb / 24
Making it Through the Maze of Federal Regulations: 8 Tips to Avoid Stalling Your Federal-Aid Highway Funded Project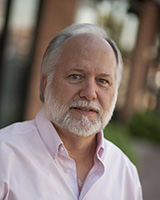 Increasingly, local public agencies (LPAs) are relying on federal dollars to help build Federal-Aid Highway Program transportation projects. Logan Simpson Design's environmental consultants can help you understand the requirements of these projects and can help ensure your project gets built as planned:
1. (S)TIP it in. To be eligible for federal funding, your project must be on the state transportation improvement plan (STIP). Typically, Federal-Aid Highway Program projects must first be listed in the local council of governments (COG) or metropolitan planning agency (MPO) transportation improvement plan (TIP) before they are added to the STIP. In some cases, a project may go directly onto the STIP, where your local COG or MPO can guide you through the process.
2. Scope it out. Federal funds are authorized based on the scope of the project activities. Authorization is the federal government's approval of the project. A thoroughly scoped project will uncover issues that may not be immediately apparent and allow you to derive a solid cost estimate that can be used to seek federal authorization. Once funds have been authorized, the Federal Highway Administration (FHWA) and the transportation entity that is administering the project will enter into a project agreement with the LPA to specify how the project will be designed, constructed, and maintained in accordance with federal requirements. FHWA will obligate funds — in other words, make a formal promise to pay — based on this project agreement.

3. Don't begin work too soon. Many LPAs begin work before they receive federal authorization. FHWA will not pay for work that has not been authorized, so play it safe and wait until you get your formal authorization(s). Three distinct authorizations must be obtained: (1) at the design/development phase, including costs for preliminary engineering, environmental clearances and design, (2) during the right-of-way stage, including activities to identify and secure right-of-ways, and (3) during construction, which covers activities from advertisement/bidding through final walk-throughs. If you start work before you receive authorization, you'll be paying for it out of your own community's funds.
4. Know agency standards. Each department of transportation — regardless of whether it's state or local—has its own standards and practices for project administration. It's essential to follow agency requirements in addition to federal requirements, like those outlined by the National Environmental Policy Act (NEPA), as the project proceeds.
5. Look down the road. Even if you aren't using federal dollars for design, assess whether you will be using federal funds for any other part of the project. This is because even one dollar of federal money on any phase of your project "federalizes" the project and makes it subject to federal requirements for work completed during all phases of the project lifecycle.
6. Complete the work to the required standards. Audits of federally-funded projects that have been managed by LPAs demonstrate that there is often a significant lack of understanding about federal requirements. If your project doesn't comply with federal regulations, there's a good chance the feds will ask for their money back after a project review.
7. Choose a consultant that knows the ropes. Environmental consultants or contractors who understand agency and federal regulations and requirements can help keep a project in compliance. Having a strong basis of knowledge in federal compliance should be among the evaluation factors for LPAs who are handling their own selection/procurement processes.
8. Recordkeep, recordkeep, recordkeep! Let's face it, government money comes with strings, and one of them is adequate recordkeeping. Be sure you understand the recordkeeping requirements for each phase of your project and follow through to produce and maintain the records as directed. Don't forget to store the records for the required time frame either — or you may have trouble proving you met requirements when you get audited.
Navigating the maze of state and federal highway regulations can be a complex and expensive task. Follow these tips and talk to the environmental consultants at Logan Simpson Design to keep your project in compliance with all agency and federal regulations.