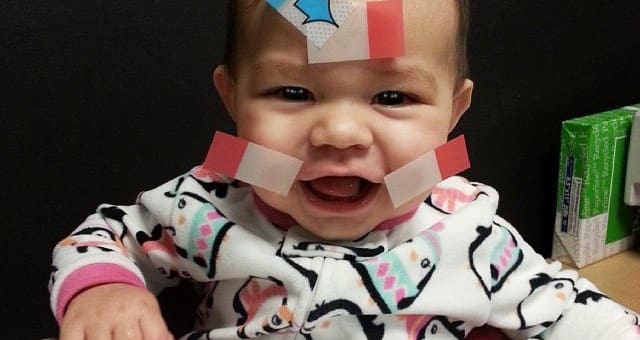 2018 / Nov / 05
Work-Life Balance: Logan Simpson's Babies at Work Policy
Logan Simpson likes babies.
When most companies offer a family-friendly work environment as part of their benefit packages, it usually means they allow parents to adjust their work hours around their children's medical appointments or school hours. العاب على النت  Environmental planning firm Logan Simpson takes that work-life balance benefit a step further with our baby-at-work policy.
Understanding that many parents want to personally care for their newborn children, Logan Simpson allows our employees to bring their newborn baby to work with them on a regular basis until the baby is six months old – right around the time mobility increases. Since the program was implemented in the early 1990s by President and CEO Diane Simpson-Colebank, Logan Simpson has had nearly 20 babies in the office.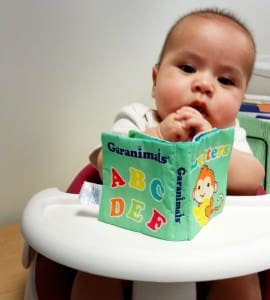 "It was great way for me to transition into the role of a full-time working mom," says Logan Simpson Accountant Sandra Friedlander. "You spend your whole maternity leave being the primary caretaker and all of a sudden you're supposed to just hand your baby off to someone else. ربح الاموال I would have been a wreck if I had to do that. I think it's a really difficult and emotional time for a lot of new moms and just knowing that I had the opportunity to be the one to take care of her day in and day out for at least six months was so comforting."
Senior Archaeologist Tina Hart agrees. "The first day back at work after maternity leave is the day that most new mothers dread. For me, knowing that I could have my daughter with me at the office, going back to work felt a lot easier," she says.
In addition to easing new parents' anxieties, the program also helps aid new moms continue with their breastfeeding relationships which often end once new moms return to work. "Nursing is really important to me as a parent and knowing that I'd be able to continue to feed my son on demand in a private space was a huge benefit for me," says Accounting Specialist Chante Cline.
Besides the bonding experience between parents and their babies, the program is attractive to employees because of the daycare cost savings. One of Logan Simpson's two-time program participants estimates she has saved about $4,000 by bringing her daughters with her to work with her.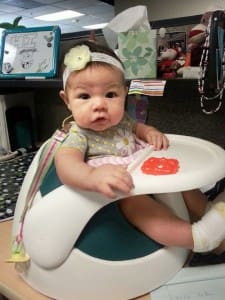 Perhaps the biggest benefit of the program is the increase in office morale. Many new moms report being a bit nervous about participating in the program simply because of the nature of the deadline-oriented work we do and the fact that babies are very needy. But most moms find there were always helpful co-workers available who are happy to take on babysitting duties when new moms are on a deadline or really need some dedicated time. لعبة بلاك جاك 21
Accountant Cheryl Redger has not participated in the program as a parent, but is a big supporter. "I always look forward to the little ones coming into the office," she says. "Nothing brightens my day more than hearing a baby babbling or laughing. If you need a break, there's nothing better than taking a walk with a baby; its great way to break up the day."
What do you think of our babies at work policy? Let us know on LinkedIn. For our latest environmental planning firm news, continue to check out our blog!