2014 / Mar / 24
Rediscovering the Past: Ancient Hopi Coalmines, Section 106 and Beyond
As experienced consultants in the cultural resources management industry, Logan Simpson earns its bread and butter by helping our clients navigate federal laws designed to protect prehistoric and historic archaeological sites. But as full-time "compliance specialists," we also tend to seek out the next exciting opportunity to conduct research that rises above and beyond the scope of our clients' projects. العاب على النت
Recently, a cultural resources inventory of the entire Arizona Public Service Company (APS) transmission system in Arizona and northwest New Mexico presented Logan Simpson Design with such an opportunity. Our team of archaeologists was given the chance to survey transmission lines on and near the Hopi mesas, adjacent to the six contemporary pueblos and numerous abandoned pueblos that figure prominently in the history of Southwestern ethnography and archaeology. In the process, Logan Simpson archaeologists came across an exciting site that had not been investigated for decades: an ancestral Hopi coalmine and associated pottery-firing areas.
In a land with few trees for firewood, ancestral Hopis used coal dug by hand from natural seams in the Mesaverde sandstone. لعبة الدمبلة Under and adjacent to the APS transmission line, our crew recorded coal-extraction areas—curious mounds filled with the beautiful fragments of Hopi Yellow Ware ceramic pots (yellow in color due to the extremely high firing temperature of coal as fuel)—and other artifacts that appeared to date from the late 1200s into at least the 1400s. Sound avoidance measures were of course provided to protect the site; the land manager (Navajo Nation) concurred with our protection measures, and the Section 106 process was complete.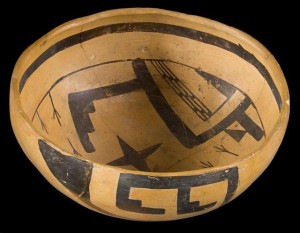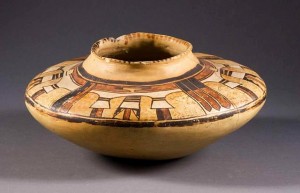 While reviewing site records, my colleagues and I also realized that the coalmine site was very close to a substantial prehistoric pueblo named Tsa'akpahu. Tsa'akpahu was not occupied when Coronado penetrated into the Southwest in 1540 to 1541—rather it was likely abandoned just a few decades prior, with the residents of Tsa'akpahu moving into the expanding pueblo of Awat'ovi three miles to the southwest.
Further, we realized that our field crew very likely had documented one of the many prehistoric Hopi coalmines below the rim of Antelope Mesa. As we reviewed research conducted at Awat'ovi by the Peabody Museum between 1935 and 1939, we were reminded of how large an industry coal mining must have been to these ancestral Hopi. العاب للايفون The Yellow Ware pots have been found at archaeological sites stretching from the Colorado River in southern California to the Pecos River in eastern New Mexico.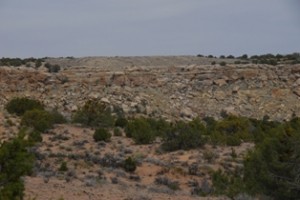 At this point, we understood it was time to document the site beyond the level required by Section 106 compliance. With permission from both APS and the Navajo Nation (the land administrator), we loaded up the truck and spent a long weekend recording the coalmines below Tsa'akpahu in greater detail. Our observations indicated that pots were fired at the fuel source in informal fire pits, not kilns. It was also apparent that many prehistoric potters were extracting coal and firing their wares for domestic use and trade. Recurrent use of coal seams and associated fire pits resulted in the curious mounds of coal ash and broken pottery that our field crews documented.
When we returned, our cultural resources research results were summarized in a poster presented at the Society for American Archaeology's annual meeting and at local conferences. Our revisit to a prominent place and a long-neglected topic were well received by archaeologists from across the country. Logan Simpson archaeologists are researching this site further and we look forward to expanding on current theories of Hopi Yellow Ware production in the late prehistoric period.