2013 / Sep / 10
Community Values Form the Basis for Parks and Open Space Planning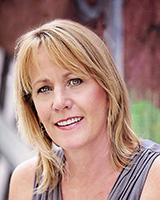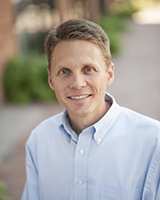 As the recession loosens its grip, cities and counties are putting deferred maintenance and capital projects behind them and strategically positioning themselves for future growth by investing in parks and open space. Compelling community planning visions are built upon shared values of community identity, community health, and—while some may shy from this word—community happiness. Communities can leverage their parks and open space system to help enliven old neighborhoods and commercial areas, attract and retain employers, improve safety, and overall physical and economic health.
Logan Simpson Design and other institutions that specialize in open space planning are uniquely positioned to help create high quality, cost-effective, and integrated systems of open space, parks, and trails. The beautification of community space is at the center of the work we undertake in our industry. Now, there exists new public engagement strategies, economic value analyses, and internet-based GIS tools to help planners identify community values during plan development and investment implementation stages. In addition, crucial regulatory tools have been made available to assist in the creation of outstanding park, open space, and trail systems.
Define, Know, and Reach Your Target Audiences. Whether at a city-wide or neighborhood scale, a vision for change starts with the people affected by it. Unfortunately, the heaviest users of parks are repeatedly overlooked. These community members are left unengaged by the effective margins of traditional planning processes. Questions addressing the "who" and "how" of community planning must be asked early, and the answers must be analyzed and tested throughout the process.
Tips:
Monitor the types of people who are participating in the process
Periodically conduct an assessment to determine how effectively each group is participating
Adjust the communications plan to better engage underrepresented populations
Ask community members how they would like to be involved and design a public engagement program around their preferences. Not surprisingly, attending public meetings often is found at the bottom of their list!
Logan Simpson Design planners have found that outdoor public meetings at the park or open space location capture both vested and under-represented users  in a fun atmosphere.  The discussions invariably focus on real needs, opportunities and challenges, and physical site constraints. This engages the participants in problem-solving and forward-thinking ideas. In addition, public meeting questionnaires that can be completed at home, emails regarding plan progress, and interactive websites that encourage feedback, create a platform for many others to provide input who otherwise may not be directly involved in the planning process.
Calculate the Economic Values of Parks and Open Space. Planners are quick to point out the intrinsic values (environmental, social, health, etc.) of parks and open space, but have recently begun to put a sticker price on their monetary values. While calculating the economic impact of tournaments and special events has been integrated into plans for years, the monetary value of open space and parkland, itself, has been largely overlooked. In an era of tight budgets, parks and open space investments must be clearly justified in terms of dollars and cents.
Well-planned parks and open space systems have a major impact on a community's ability to capture:
Property Tax Revenue
A Well-educated Workforce
Agricultural Output
Tourism Spending
Infrastructure and Service Cost-savings
Identify Priorities Scientifically and Transparently According to Community Values.  Community planners are challenged as a profession to keep pace with GIS' breakneck speed advancements, and to create straightforward methodologies that capitalize on technological innovation. Today's GIS has moved well beyond traditional McHargian overlays to incorporate value weighting, accessibility, and proximity in cost-effective ways. Models can be automated, or moreover, easily replicated, giving community planners and others involved in the planning and design process tools for on-the-fly analysis of lands that are candidates for acquisition or preservation.
Logan Simpson Design's planning and design teams recently completed the Our Lands, Our Future: Recreation and Conservation Choices for Northern Colorado study by Larimer County and its eight municipalities. This study brought these best practices together. Through a variety of public outreach methods, the partners identified four locally-held open space values: (1) working farms and ranches, (2) natural resource and wildlife areas, (3) urban open space and trail systems, and (4) regional open space and trail systems. The partners then quantified the economic benefits of each open space value, and matched the values to planning goals and the best available GIS datasets. A regional advisory board used the public values to weight the GIS datasets and produce four "conservation visions."  The results of four models illustrate specific opportunities that reflect public values.
In the interest of promoting transparency and accessibility, an interactive GIS website takes the modeling one step further to broaden understanding and maximize community empowerment. It not only explains and displays the downloadable data and methodology—allowing the public to explore open space opportunity areas and customize PDF maps online or on their own GIS workstation—it contains an open space-weighting tool that allows users to assign their own level of importance to each open space type.  Using slider bars, the website interface can change the weighting of various criteria, and upon clicking "Create Maps from Weights," the model highlights locations where those criteria are met. When all four models are combined together, the website identifies areas where several conservation objectives can be achieved at one time. This type of accessible, automated modeling allows for almost instantaneous inventory, analysis and evaluation, and meaningful public participation in a way that was not previously possible. GIS's information technology developments present new possibilities for democratizing public space.
Community planning professionals, clients, and the public can take advantage of the cost-effective and innovative tools. The new innovations have proved to ensure that public investments in parks, open space, and trails are strategic, cost-effective, and representative of community values. Acquiring funds for plan implementation is a much easier task with the broader public awareness of the significant economic, social, physical, and ecological benefits these new technologies provide
To learn more about Logan Simpson Design community planning work or speak with a Logan Simpson Design representative today, visit us at https://logansimpson.com/.
Jeremy Call, certified land use planner, registered landscape architect, and recreation planner, contributed to this blog.