2014 / Feb / 10
Chiricahua Leopard Frog (Lithobates Chiricahuensis)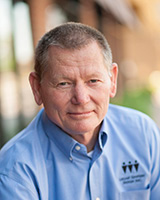 Logan Simpson Design knows the importance of protecting our biological resources through responsible environmental planning. That's why our biological resources staff includes experts in the fields of botany, ornithology, chiropterology, wildlife and fishing management, ecology, and habitat assessment and restoration. The habitat of the threatened Chiricahua leopard frog is just one consideration for proponents of new development within Arizona.
STATUS: Threatened (67 FR 40790, June 13, 2002) with critical habitat (77 FR 16324, March 20, 2012).
What are the reasons for decline/vulnerability?
The most serious threats to this species includes nonnative predators, especially bullfrogs, fishes, and crayfish, and a fungal skin disease, chytridomycosis, also known as BD.  BD is killing frogs and toads around the globe. Environmental threats include drought, floods, wildfires, degradation and destruction of habitat, water diversions and groundwater pumping, disruption of metapopulation dynamics (relationships among populations of frogs), increased chance of extirpation or extinction resulting from small numbers of populations and individuals, and environmental contamination.

What aquatic habitats is the Chiricahua leopard frog found in today?
Once found in more than 400 aquatic sites in the Southwest, the Chiricahua leopard frog habitat has declined to fewer than 80 sites. The species breeding habitat is now limited primarily to headwater streams and springs and livestock tanks in southeastern Arizona and in the Mogollon Rim, also in the boot heel and Gila Forest of New Mexico, and within northern Sonora and Chihuahua, Mexico. Chiricahua leopard frog populations do persist in aquatic habitats of these areas when there are few or no nonnative predators.
What is critical habitat?
Critical habitat is a term in the ESA; it identifies geographic areas that contain features essential for the conservation of a threatened or endangered species, which may require special management considerations. The designation of critical habitat does not affect land ownership or establish a refuge, wilderness, reserve, preserve or other conservation area. Moreover, critical habitat designation does not impose restrictions on private lands unless federal funds, permits or activities are involved. Federal agencies that undertake, fund, or permit activities that may affect critical habitat are required to consult with the U. S. Fish and Wildlife Service to ensure that such actions do not adversely modify or destroy designated critical habitat.
How would critical habitat designation affect private land?
Requirements for consultation on critical habitat do not apply to entirely private actions on private lands. Critical habitat designations only apply to federal lands, or federally funded or permitted activities on non-federal lands. Activities on private or State lands that are funded, permitted or carried out by a federal agency, such as a permit from the U.S. Army Corps of Engineers under section 404 of the Clean Water Act, will be subject to the section 7 consultation process with the Service if those actions may affect critical habitat or a listed species. Through this consultation, the USFWS will advise federal agencies whether the permitted actions would likely jeopardize the continued existence of the species or adversely modify critical habitat. On the other hand, federal actions not affecting critical habitat or not otherwise affecting the Chiricahua leopard frog or its habitat (e.g., suitable habitat outside of critical habitat), and actions on non-federal lands that are not federally funded, permitted or carried out, will not require section 7 consultations.
Critical habitat is vital in protecting the Chiricahua leopard frog and an important part of biological resources. As the southwest continues in drought and invasive non-native species expand, recognizing when and where planned action may affect species and habitats and best to avoid or minimize potential impacts is even more essential. Logan Simpson Design takes into consideration extensive species and habitat data and couples it with careful environmental planning in order to develop practical solutions to complex biological and regulatory issues.