2015 / Mar / 09
The Healthy Forests Restoration Act and Community Wildfire Protection Plans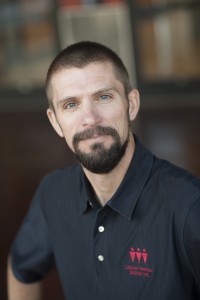 Wildfire season is fast approaching and agencies and communities across the West are reviewing, revising, and updating strategies to protect land from severe wildfire threat. As an Arizona environmental planning firm, Logan Simpson's wildfire planning specialists have recently completed the 2014 Cochise County Community Wildfire Protection Plan (CWPP) and 2014 Maricopa County CWPP Update as a result of the need for these counties to have established and updated plans in place.

The Healthy Forests Restoration Act (HFRA) of 2003 requires federal agencies to collaborate with communities in developing hazardous fuel reduction projects and places priority on treatment areas identified by communities through the development of a CWPP. Priority areas include the wildland-urban interface (WUI), municipal watersheds, forested areas affected by wind damage or by insect or disease epidemics, and critical wildlife habitat that would be negatively affected by a catastrophic wildfire. طريقة لعب بوكر Logan Simpson wildfire planning specialists have completed 14 CWPPs within Arizona and New Mexico analyzing approximately 19.6 million acres of WUI for the potential to support wildland fire. كازينو اون لاين عربي Through extensive GIS analysis and facilitating collaboration between federal, state, county and local agencies and citizens, Logan Simpson has helped identify communities at risk from wildland fire, improve the condition of public and private lands, increase firefighter preparedness, and conserve landscapes valued by all.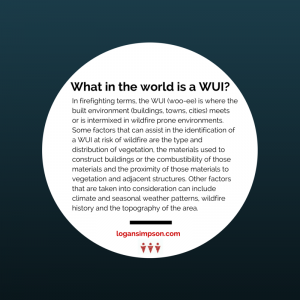 For a community to take full advantage of the opportunities provided in HFRA, it must first prepare a CWPP. HFRA established unprecedented incentives for communities to develop CWPPs in a collaborative, inclusive process. When certain conditions are met, federal agencies can expedite the development and implementation of hazardous fuel reduction projects on federal, tribal, state, and private lands. A CWPP developed in accordance with HFRA is the most effective way to acquire federal funding for fire preparedness and planning. hrat automaty online zdarma
A primary objective of a CWPP is to help local governments, fire departments and fire districts, and residents identify at-risk public and private lands to better protect those lands from severe wildfire threat. For example, Logan Simpson assisted Cochise County, Arizona in analyzing 3,980,000 acres of federal, state and private lands for potential risk of wildland fire. Together, Cochise County and the Logan Simpson identified 52 at-risk communities composed of approximately 700,800 acres. This involved incorporating planning requirements of Cochise County; the municipalities of Sierra Vista, Bisbee, Benson, Douglas and Tombstone, the Arizona State Forestry Division; 27 fire departments/districts; National Park Service; Coronado National Forest, and the BLM Gila District. zakłady sportowe lotto The plan received 23 agency and organization agreement and concurrence signatures.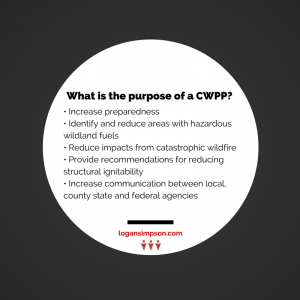 Additional functions of a CWPP are to improve fire prevention and suppression activities, as well as to identify funding needs and opportunities to reduce the risk of wildland fire and enhance public and firefighter safety. اربح المال من الانترنت Identifying at-risk areas and improving fire protection capabilities helps communities to prioritize high-risk projects and expedites overall project planning. darmowe gry kasyno starburst
Counties, partner agencies, and participating communities adopt CWPPs to better protect their communities from wildfire risk and to better prepare citizens. This also allows them to become eligible to apply for and receive legal and other grant monies to implement wildland fire mitigation projects and programs.
Keep up with the latest industry changes and Arizona environmental planning firm news by checking out Logan Simpson's Knowledge Center. For more information about wildfire protection measures, contact an environmental planning specialist today!