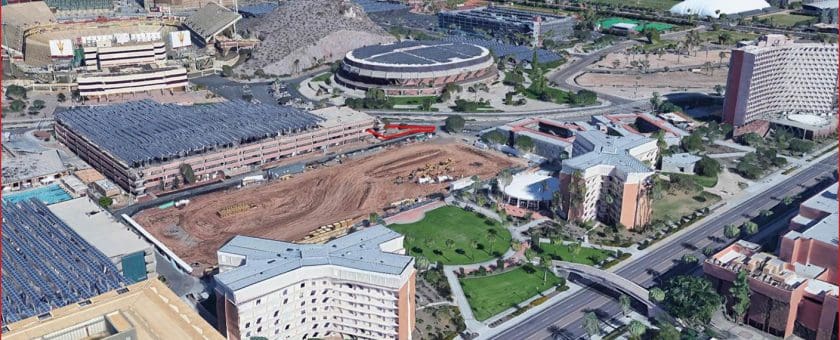 2018 / Jan / 09
Archaeological Investigations on ASU's Tempe Campus
Did you know that Arizona State University's Tempe campus sits on top of ancient Hohokam ruins?  We did! 
If you'd like to learn more, Logan Simpson's Assistant Director of Cultural Resources Dr. Christopher Garraty will be delivering a lecture on the topic at the January meeting of the Phoenix Chapter of the Arizona Archaeological Society today, January 9. Dr. Garraty is speaking on "Relocating the Platform Mound at La Plaza: Recent Archaeological Investigations on ASU's Tempe Campus." The lecture will examine the evidence presented for the location of one of three platform mounds believed to have been located at the La Plaza Hohokam archaeological site. Analysis of ancillary features beneath and adjacent to the inferred mound footprint provides new insights concerning the organization of public space in La Plaza and, more broadly, the mobilization of labor for communal construction projects in Hohokam society.
The lecture takes place today, January 9th, at 7:30pm, and is totally FREE. See you there!