Check out our Knowledge Center and follow us on Instagram, Facebook, Twitter, and LinkedIn to catch up on the latest news about our staff. To get you started, here's a sample of some of their achievements:
Archaeologist Dallin Webb co-authored an article in the March 2018 Journal of Archaeological Science entitled "Experimental construction of hunter-gatherer residential features, mobility, and the costs of occupying 'persistent places.'"
Planner/Project Manager Kristy Bruce accepted the American Planning Association County Planning Division Project Award of Excellence for Best Practices for the Osceola County Strategy for a Sustainable Future.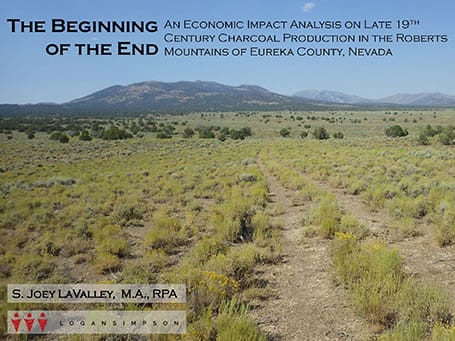 Archaeologist Joey LaValley has given guest lectures to the Homolovi and Verde Valley chapters of the Arizona Archaeology Society on history and archaeology of the Chevalon Canyon CCC Camp. Joey also presented "The Beginning of the End: An Economic Impact Analysis on Late 19th Century Charcoal Production in the Roberts Mountains of Eureka County, Nevada" at the Society for Historic of Historical Archaeology Conference in New Orleans. Additionally, he presented a poster entitled "Elko Litter: Analyses of an Elko Series Point Manufacturing Site in Central Nevada."
Archaeologist Tiffany Collins teaches multiple courses at Salt Lake Community College, including Cultural Resource Management, Introduction to Archaeology, Introduction to Cultural Anthropology, and World Prehistory.