2013 / Jul / 22
Arizona – Landscape Architecture Firm: Logan Simpson Design and Paolo Soleri
"If you had told me fifty years ago that I would build my activities from the proceeds of wind bells, I would have said you were crazy. العاب لربح المال الحقيقي "
-Paolo Soleri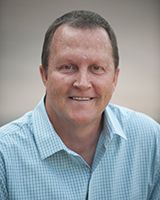 As I sat in a concrete, fortified studio bunker across the table from Paolo Soleri, I marveled at the 93-year-old's continual passion, spit, wit and enthusiasm. Soleri, well known to many Arizona environmental consultants, architects, and landscape architects, is the founder of Arcosanti, a beautiful urban studio located 60 miles north of Phoenix in the high desert  where students come from far and wide to learn his timeless philosophy of "leanness and elegant frugality."

I listened with rapturous interest, chin in the palm of my hand as he explained his thought process about a number of beautiful design scrolls.
What  was I doing in this famed and amazing design studio in the first place? How did I receive the incredible privilege of seeing  Soleri's life's work firsthand?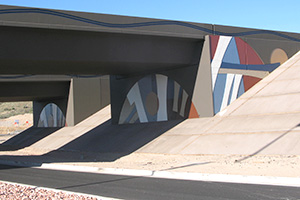 I, along with 10 other transportation design consultants visited Soleri's studio as part of the Arizona Department of Transportation's (ADOT) Construction Manager at Risk (CMAR) team for the I-17 Cordes Junction Traffic Interchange, which is adjacent to Arcosanti.
The CMAR method used at Cordes Junction allowed ADOT to select a designer and a contractor separately. Instead of designing the entire project first, and then bringing on a contractor (certainly a more difficult solution), CMAR lets ADOT bring a contractor on board very early in the design process. It was through this beneficial system that LSD received the incredible opportunity to work alongside Soleri and his talented team. سلوتس
During the process, the CMAR contractor served as an advisor and worked closely with LSD's Arizona landscape designers to determine Soleri's aesthetic design graphics for the I-17 Cordes Junction bridges. LSD provided coordination with Soleri in the development of the bridge patterns and developed construction documents for land graphics, native plant salvage and seeding plans, erosion control plans, and bridge aesthetics to tie into the artist's patterns. This project was the first statewide managed FHWA funded CMAR delivery method project therefore LSD also partnered with the contractor through the art and design process to identify cost effective construction methods to best convey the artist's design intent. arab casino
This incredible problem-solving partnership opened the door for friendly collaboration, and in time, we were also able to decide upon the colors and the creative features implemented on the structures and in the roundabouts.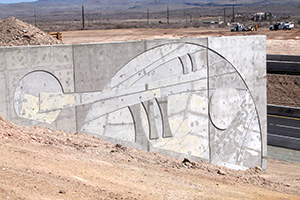 Between the incredible creativity, the trusting relationships, and the amazing vision of  Soleri, the collaboration gave way to a truly impressive finished product – one that LSD  is proud to have worked on.
Note: Artist, architect, and urban planner Paolo Soleri, designer of the experimental city called Arcosanti, died April 9, 2013. He was 93. Crews will complete the improvements on the million traffic interchange reconstruction project by the end of August 2013.